Trade Show Booth Trends: Design and Tech
At the end of every year, we like to get together with a few industry experts and place our bets on what trade show booth trends will be hot next year. This year, we sat down with Dave Stamm, CEO of Stamm Media and Ben Synborski, President of SYNDESIGN to hear which trends were booming in 2022 and what they expect to see in 2023 and beyond.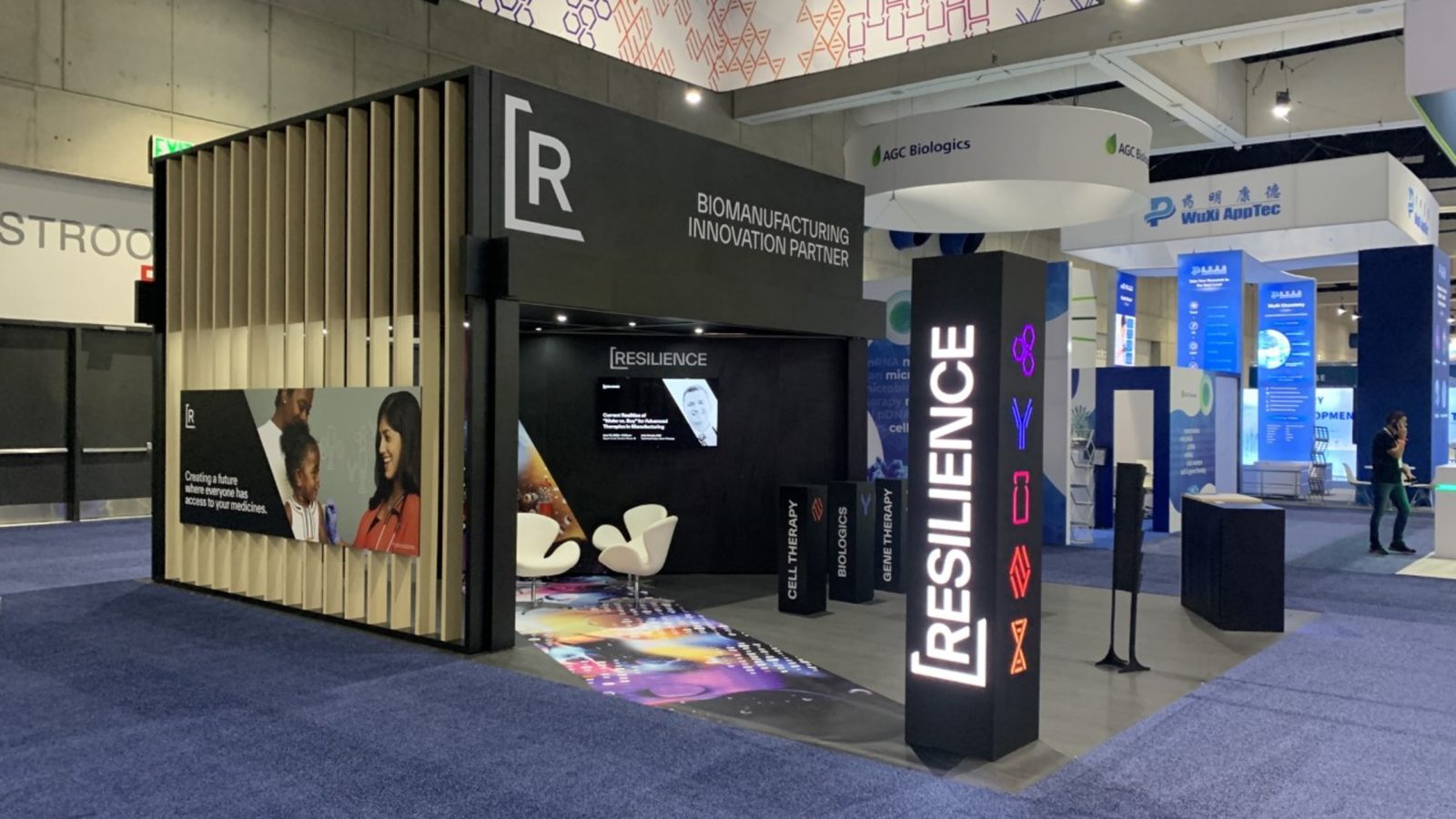 1. Affordable LEDs
The cost of LEDs (including specialty options) has dropped drastically over the past few years, and in turn, we've seen them everywhere on the trade show floor.
LED Usage in Smaller Exhibits
As LEDs have become increasingly affordable, they've become accessible even to small companies with modest footprints on the trade show floor. Over the past few years, we've seen dozens of exhibits use LEDs in subtle ways to provide impact even on a small budget.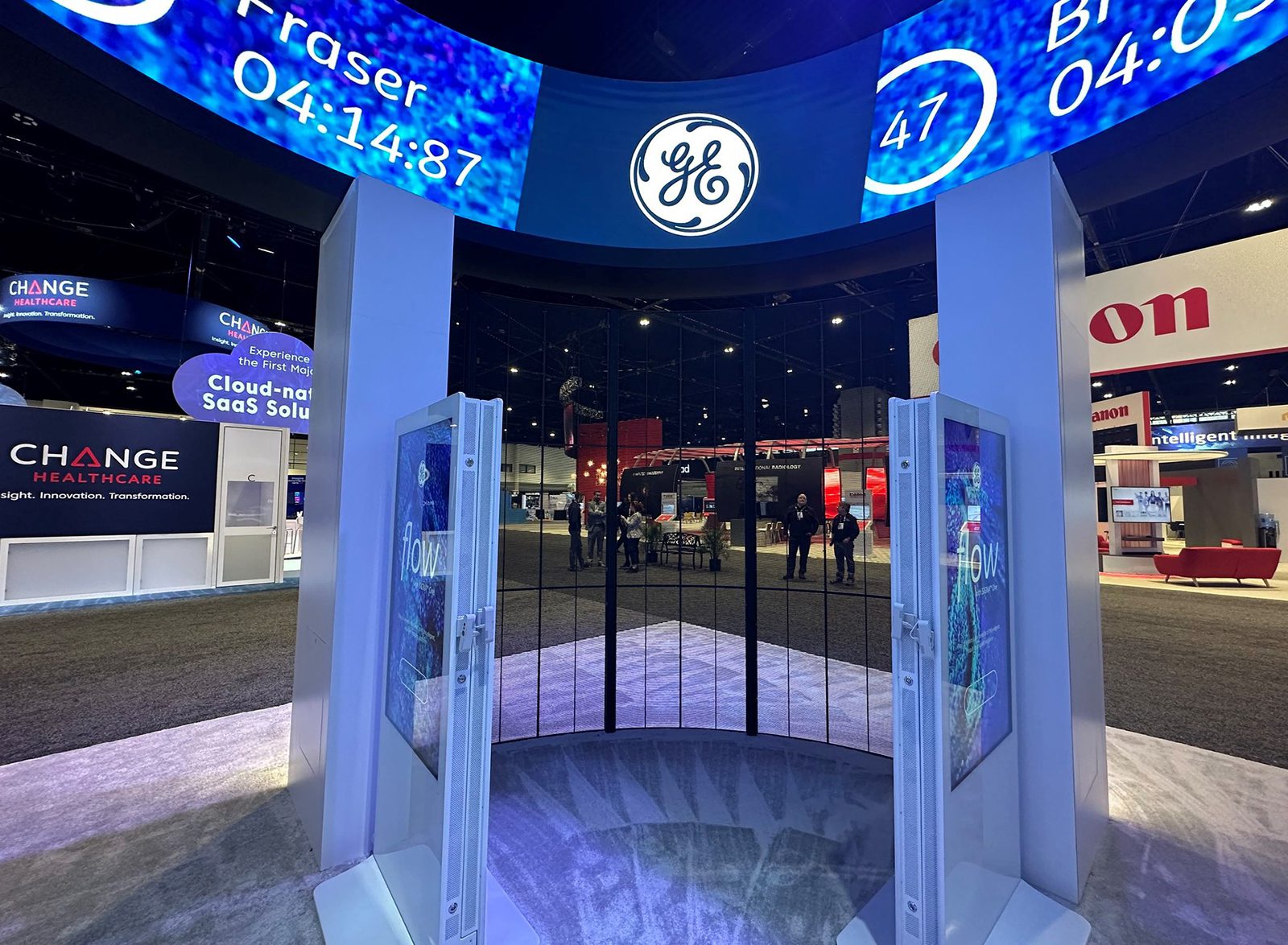 Curved Transparent LEDs
One of the biggest developments in LED technology in the past few years was the creation of curved transparent LEDs. Previously, LEDs could only be constructed as part of a flat wall (roughly 6 inches thick). With new technologies, you can build literally anything with LEDs, including organic shapes. And, they're not nearly as expensive as you might think, which is why we've seen them at trade shows across the country and expect the trend to continue in 2023.
LED Tunnels
It's no surprise we've seen quite a few square and round LED tunnels on the trade show floor this year. As the price of LEDs has come down, more and more rental kits for tunnels have become available. We expect to see plenty more LED tunnels in 2023 and beyond.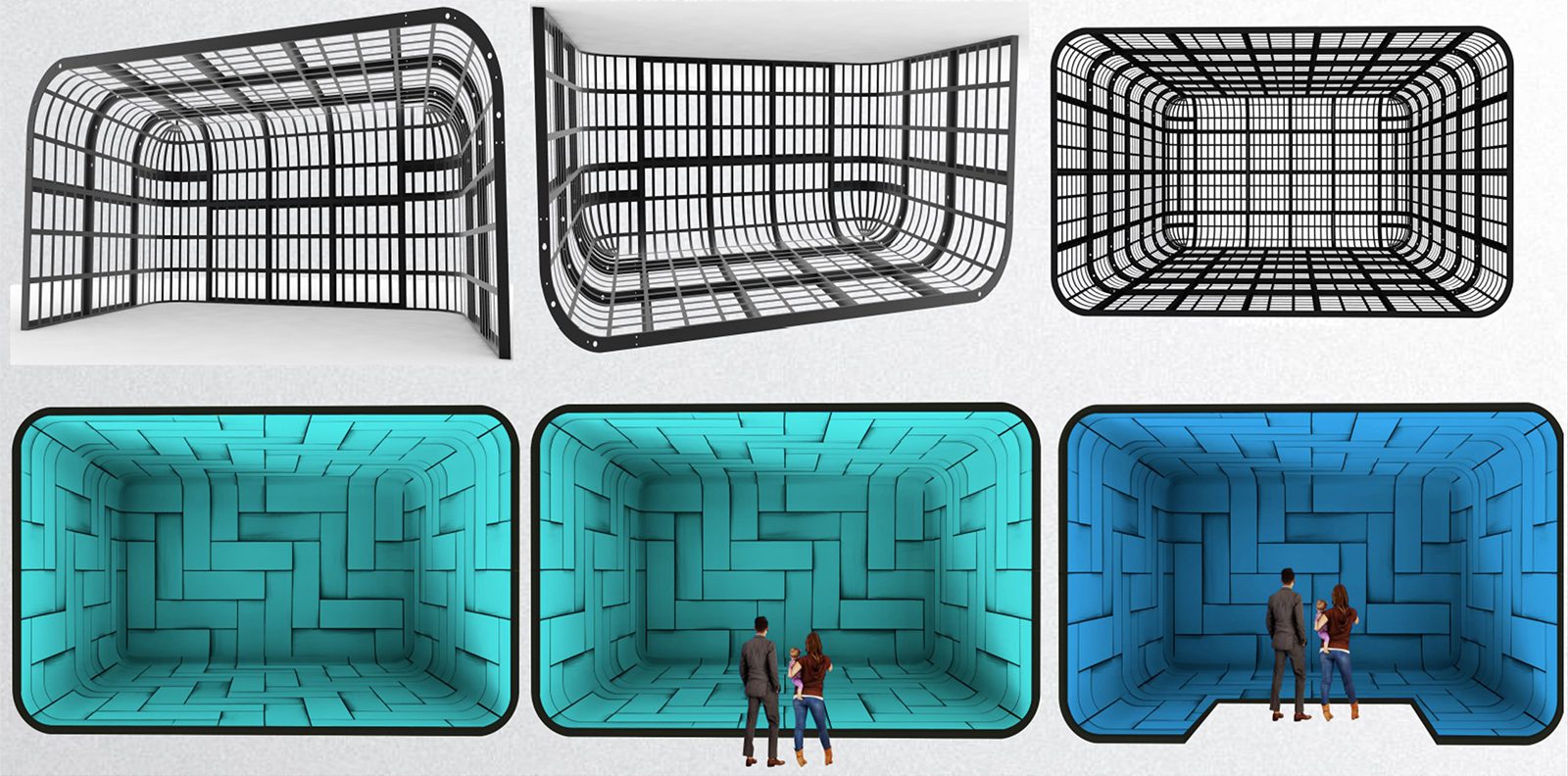 Immersive LEDs
One of our favorite trade show booth trends of 2022 is the adoption of immersive LEDs. These lights are magnetic, so they can be easily adhered to a metal structure to form all sorts of designs.
Immersive LEDs allow the ability to create a captivating three-dimensional experience – without wires or headsets. And, groups can enjoy the experience together, rather than going one at a time like with VR.
LED Flooring
Finally, LED flooring has seen a huge resurgence in 2022. Previously, floor LEDs could not match the resolution or quality seen on wall LEDs, causing many companies to avoid the technology in their exhibit designs. Now, improvements in LED technology have allowed us to match the resolution of the floor and walls to have animations, video, and graphics show continuously between the two.
2. Organic Design
As the world has reopened from the COVID-19 pandemic, we've seen a huge shift in exhibit design at shows across the country. Companies have traded in clean lines and bright white exhibits for comfortable spaces focusing on health, wellness, and approachability.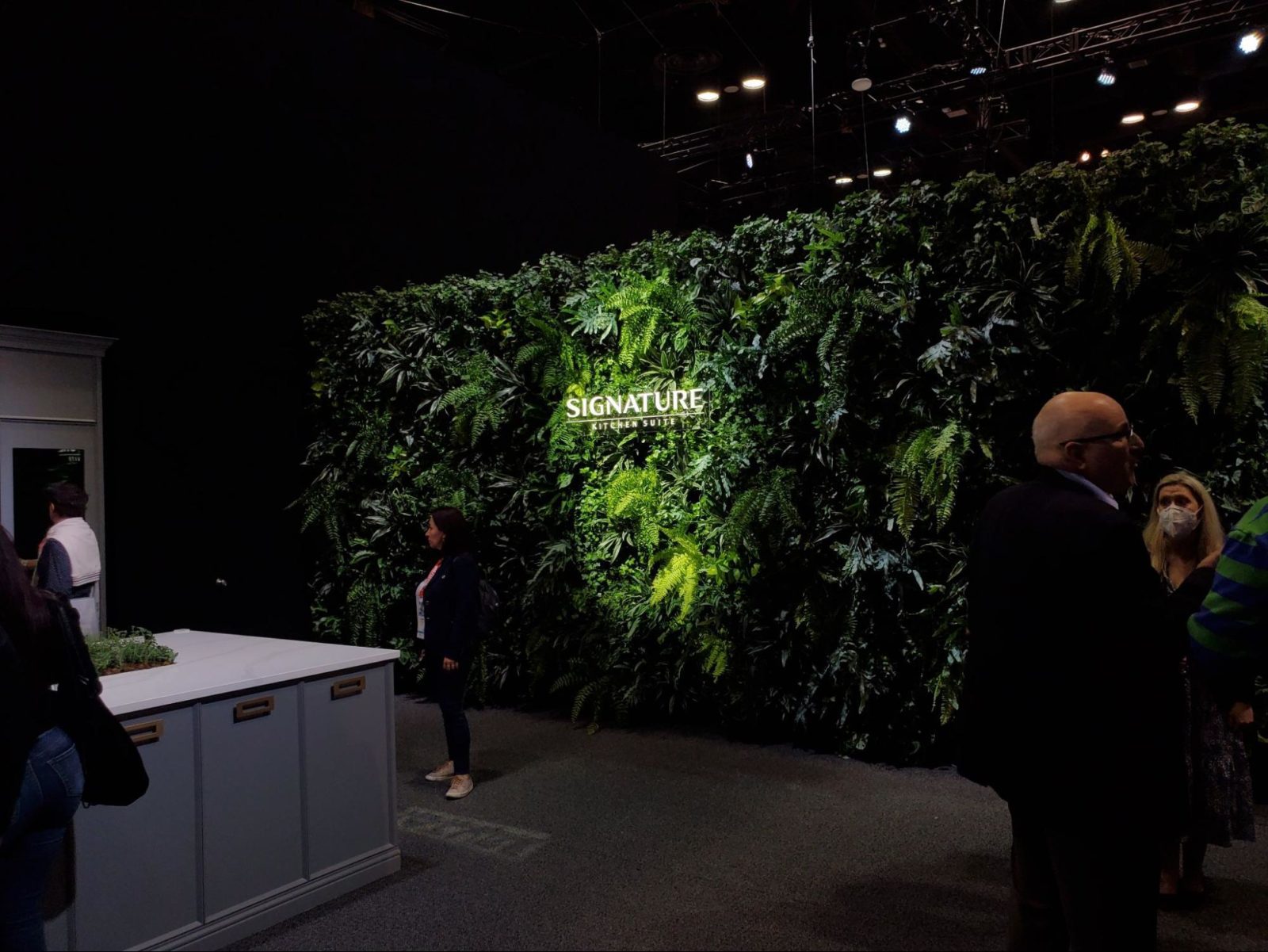 Greenery & Living Walls
Not a show has gone by this year without an exhibit with a living (or artificial) greenery wall. The goal is to bring the outdoors in and create reminders of life and growth within the booth. We expect to see even more iterations on this trade show booth trend in 2023.
Organic Shapes & Materials
The square, boxy exhibits of the 2000s are long gone. In their place, we see organic architecture full of curves and shapes inspired by nature. And, many of the glossy materials we used to see everywhere have been replaced with soft, comfortable materials instead. The goal is no longer to look futuristic or high-tech, but to look approachable and comfortable.
Lounges & Comfortable Environments
It felt like every exhibit this year traded the majority of their meeting spaces for lounge areas. The goal is to create trust and encourage natural, friendly conversation that feels less like a sales pitch and more like collaboration. Exhibits this year felt less like walking into an office and more like walking into someone's home – and we fully expect to see more of this trade show booth trend in 2023 and beyond.
3. Next-Gen Technologies
So what happens when living walls and comfortable furniture grow stale? Our experts believe we'll do a complete 180 and return to the allure of futuristic tech. Here are some of the top up-and-coming technologies to keep an eye out for in 2023.
Digital Twins
Digital twins and simulations provide a digital experience of a real product. Rather than bringing dozens of products with you to the trade show, you can bring your leading products and opt to digitize the rest. And, since digitized products are useful for more than just trade shows, you may be able to borrow from your sales team's budget as well. With budget cuts at top of mind for many companies, we expect to see even more double-duty solutions at trade shows in 2023.
Holograms
This year we've seen more hologram technology than ever before. Proto holograms allow you to beam people into your exhibit live from afar, whether they're a celebrity, a CEO, or simply a product support specialist. The person being beamed in can even see and hear the crowd for the most realistic interaction possible.
Looking Glass holograms also made a huge splash in 2022. They consist of a large monitor that offers a 3D view as you walk around and are the first true hologram available for trade show use. While they don't photograph particularly well, they make an incredible impact on the floor.
3D Content
We've seen 3D content growing in places like Times Square for years now, but it finally seems to be hitting event spaces. Volumetric LEDs are great options for 3D logos or visual effects, and their price point is dropping rapidly. We look forward to seeing how companies incorporate 3D on the trade show floor next year.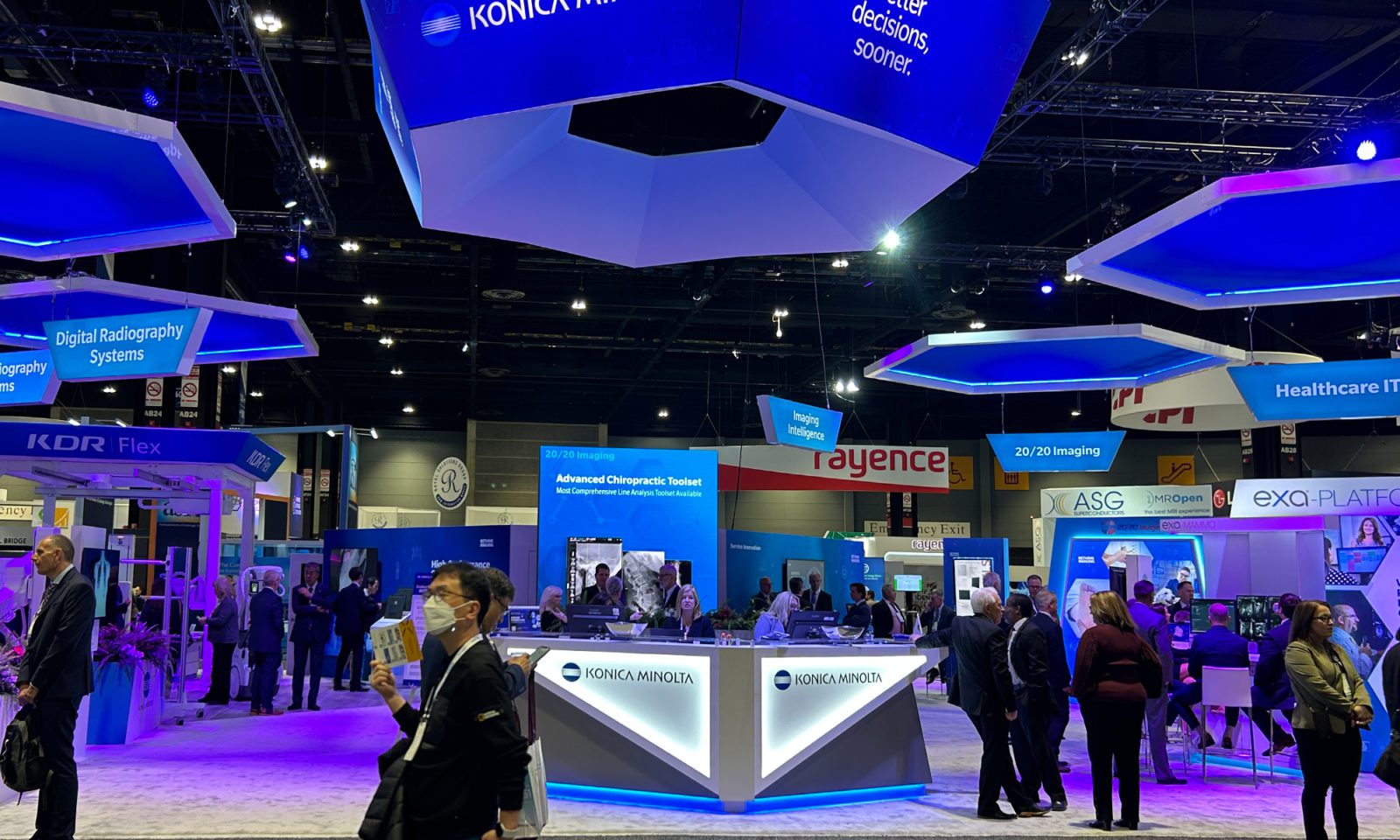 4. Overhead Structures
Trade show structures have always been primarily built from the ground up. However, we've seen a recent trend toward more hanging elements and less architecture on the ground. While the rigging can be complex (and expensive), the result is an open, spacious, and easy-to-navigate booth – three things we love to see!
5. Channel Lit Logos
Another micro-trend we're seeing absolutely everywhere is channel-lit logos and letters. We love the impact they make in comparison to a traditional banner with flat lettering. But, we're interested to see if they remain popular next year, since the material cost and lead time can be a difficult pill to swallow for smaller companies.
6. Economic & Supply Chain Compromises
While most COVID supply chain issues have been resolved, many have been replaced by shortages and changes due to the economic downturn. Elements and materials that used to be stocked from several suppliers are now only available in one place – or worse, what used to be off-the-shelf now has to be custom-ordered.
Companies across the country are resorting to second and third choice materials to get their exhibits finished for upcoming shows. Because of these limitations, we expect that many 2023 trade show booth trends will be driven simply by availability and budget.
Special thanks to Dave Stamm and Ben Synborski for their expertise and contributions to this blog!