MINExpo Demonstrates Resilience, Exceed Expectations
In-person trade shows are continuing to make a comeback, filling a face-to-face business and knowledge gap for the industries they serve that digital-only events just can't duplicate. Here are two major events that pulled off safe and successful iterations recently.
GSX
Presented by ASIS International, the world's largest association for security management professionals, Global Security Exchange (GSX) 2021 trade show and conference for the global security community exceeded its attendance projections while creating an estimated $18.5 million in economic impact for its host city.
Held Sept. 27-29 at the Orange County Convention Center (OCCC) in Orlando, Fla., the hybrid event drew 8,600 registrants (7,200 of them in person) from more than 80 countries, as well as 300 exhibitors showcasing the latest security products, technologies and services.
"We've received an overwhelming response from exhibitors and attendees commenting on the high quality of this year's show," said John A. Petruzzi, Jr., 2021 president of ASIS International, at the event. "We're pleased that the new event footprint—placing learning theaters in the exhibit hall—was well received, allowing for ease of access between our event's best-in-class education and the solutions offered by our exhibiting companies."
He added, "I'm incredibly thankful to our show's international contingent for the lengths that they went to in order to gather here in person. The dedication of these individuals just proves the commitment of our profession to make GSX the industry's premier event."
Besides its busy expo, cutting-edge educational sessions covering the industry's most pressing issues and extensive business and networking opportunities, GSX offered a Military and Law Enforcement Appreciation Day (MLEAD) on its final day that provided free attendance for all active duty and veteran military, law enforcement and first responders. Fittingly, the show closed with a general session titled "Leading Through Uncertainty," presented by retired Lieutenant General Nadja West.
Additionally, ASIS International demonstrated its dedication to giving back and supporting host city organizations via its corporate social responsibility program by donating a total of 1,428 boxed lunches, 69 cases of orange juice and 477 cases of soda to Second Harvest Food Bank of Central Florida.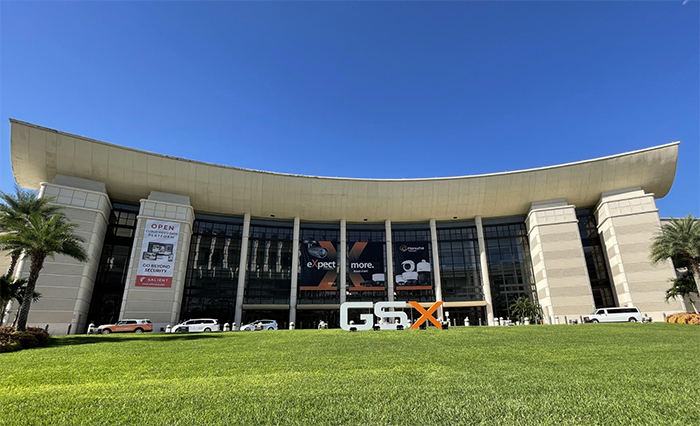 Meanwhile, the show's digital platform will provide All-Access attendees with access to on-demand broadcasts of all sessions until the end of 2021. ASIS also offered encore events on Oct. 20 and Nov. 10 that rebroadcast top-attended sessions from GSX with presenters in attendance to answer audience questions in real-time.
GSX 2022 is set for Sept. 12-14 at the Georgia World Congress Center in Atlanta and is slated to return to the OCCC in 2024 and 2028.
"We are thrilled to welcome back GSX 2021 to the Center of Hospitality," said OCCC Executive Director Mark Tester. "Both the digital and in-person experience provided an opportunity for attendees to connect and serve the needs of global security professionals. I look forward to welcoming back ASIS to the OCCC for many years to come."
Check out a video recap here.
MINExpo International
The National Mining Association (NMA) recently celebrated the completion of its successful MINExpo INTERNATIONAL 2021, held Sept. 13-15 at the Las Vegas Convention Center (LVCC). Known as the world's largest trade show of equipment, products, services and technologies for surface, underground, hard rock and coal mining, the event welcomed more than 22,000 participants from 79 countries, with more than 1,400 exhibitors spanning more than 650,000 square feet of exhibition space.
Typically held every four years and originally scheduled for Sept. 2020, MINExpo organizers wasted no time in researching and then implementing a range of strict health precautions to ensure the safety of all its participants at the rescheduled event.
"The show's logistics are extraordinarily complex, with onsite setup starting 12 weeks before the event itself," explained Rich Nolan, NMA president and CEO. "Given the extensive commitment all participants had to make to be there in person, we knew we had to do things right, which, in our new normal, means going above and beyond to keep people safe."
Prior to the show, the organization's event team took myriad steps to ensure a safe and successful in-person show, including extensively monitoring and attending other trade shows to learn best practices, and following the guidance of the CDC, state and local authorities, as well as the LVCC.
But the show didn't stop there. Not only was on-site COVID testing available inside the LVCC, but vaccines were also made available to show the industry's unwavering support and advocacy for widespread vaccination while easing attendees' access to booster shots, should they wish to receive them.
In past years, MINExpo hosted a large number of technical sessions in small breakout rooms, oftentimes with panels running simultaneously on a wide range of topics. This year, sessions were limited to just five feature sessions, all of which were held in a large room to allow for spacing between chairs and cleaning in between sessions. The signature awards ceremony, previously held as a luncheon, included a featured speaker and no food service to allow attendees to remain masked for the duration of the event.
Immediately following the show's opening ribbon cutting ceremony, industry leaders gathered for an opening session to discuss a range of relevant industry topics, including lessons learned from the pandemic and perspectives on emerging challenges, the current state of the industry and what the future holds.
"We are thrilled with the results and how this year's show was a prime example of the world getting back to work—and doing so safely," Nolan said. "The feedback we have received has been overwhelmingly positive, with many attendees sharing that this was their most productive show in all their years of attending."
NMA will return to its quadrennial schedule when it returns to the LVCC in 2024.
November 11, 2021