MAD Event Management and Messe Düsseldorf North America Team Up to Launch New Business Events In Detroit

New B2B and B2C events
The city of Detroit is about to become the launchpad for a host of new B2B and B2C events. The June 7 announcement follows the formation of a new partnership between New York-based MAD Event Management and Messe Düsseldorf North America. Plans are to launch and incubate new conferences and shows in the Motor City with the support and under the guidance of the Detroit Metro Convention & Visitors Bureau leadership.
The partnership plans to start with several yet-to-be-announced conferences and a large-scale consumer show. MAD will handle all the sales and marketing and MDNA in charge of show operations, according to MAD Event Management Founder and President Martha Donato. He said that the launchpad is the result of a multi-year development plan between her company and DMCVB President and CEO Claude Molinari.
"[Molinari's] vision of Detroit as a city well-positioned to capitalize on the future of live events in North America is unwavering," Donato said. "Detroit is keen to focus its resources to launch business-to-business and business-to-consumer events."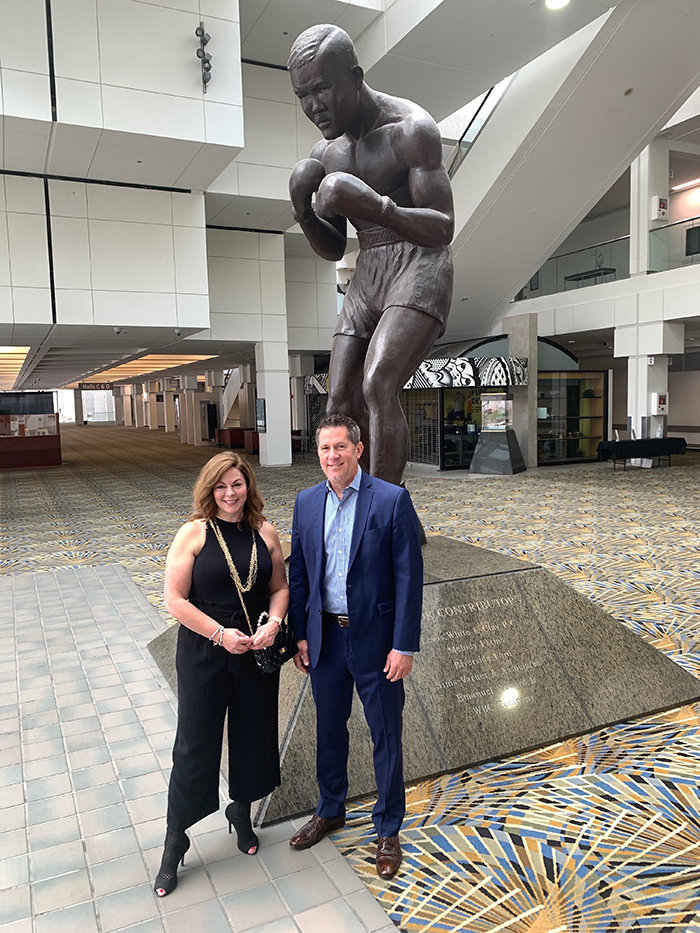 She added, "Messe Düsseldorf North America is an organizer with a global view of the events industry. It was the perfect partner with whom to execute the ambitious plan."
Donato said that selecting Detroit as a home base was an easy decision. The destination features all the ingredients necessary for a perfect incubator to develop nascent shows and conferences.
Convenient downtown location
"The convention center is modern and conveniently located downtown. There's easy access to hotels, an easy in/out airport with direct service to most hubs. Most importantly, the team there is friendly, flexible and willing to work with us on launch events," Donato explained. "We were already working on a show launch prior to the COVID shut down. This timing is a function of the reopening and our optimism about getting back to business!"
According to Tom Mitchell, president of Messe Düsseldorf North America, it was Donato and Molinari's vision and passion for creating new events in Detroit. That inspired the international show organizer to partner and use its extensive operating resources to support their entrepreneurial goals.
"We all believe that sustainable commerce in trade shows, conferences and consumer events in Detroit will contribute to the city's long-running Renaissance story. We are excited to be part of it," Mitchell said. "Once we get a better handle on protocols in a post-COVID world, we will announce our dates and initial conference and show schedule."
Repost from June 16, 2021